The Energy Chamber of Trinidad and Tobago hosted its Annual Trinidad and Tobago Energy Conference from the 18th-20th of January, 2016 at the Hyatt Regency, Port-of-Spain. The Trinidad and Tobago Energy Conference is the premier Energy Conference in the Caribbean and promotes vigorous debate and discussion among leaders of the industry, Government and academia. Delegates from the US, Ghana, Australia, the United Kingdom, Germany, Canada, Suriname, among others were participants. The conference attracts senior decision makers in the industry including the CEOs, supply chain, finance, and operations managers of the major upstream, midstream, and downstream operator companies in Trinidad and Tobago.
This year's conference highlighted the challenges facing the T&T energy sector and solutions to these challenges- whether they surround gas supply curtailments, the risk-reward balance of the gas value, Caribbean energy integration and even green economy policy development.
Analyser Services Trinidad Ltd. attended the conference and participated in the annual Tradeshow, alongside 50 other companies. ASTL stood out in comparison showcasing our reputable products and knowledge.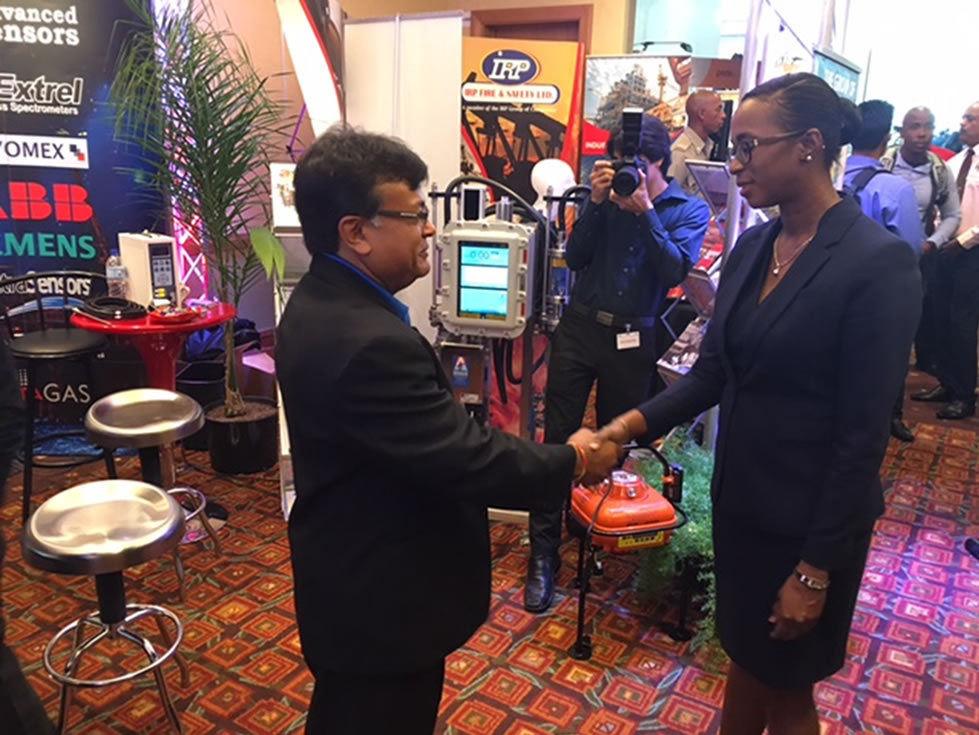 Managing Director of Analyser Services Trinidad Ltd. Mr. Indar Boodoo being introduced to the Honorable Nicole Olivierre, Minister of Energy Trinidad and Tobago.